TAG tracking
*OFFERED IN ONTARIO ONLY*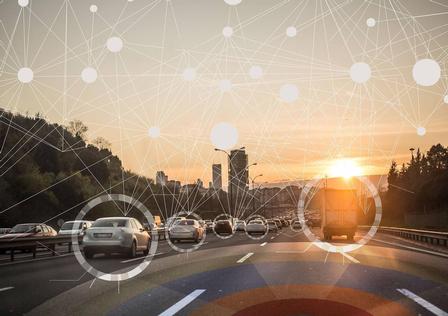 All eyes on your vehicle
At Speedy Glass, we are an official and licensed installer of TAG® vehicle tracking. It is a great way to be on the lookout for your vehicle and ensure, if your vehicle gets stolen, to be able to swiftly act and locate it. The TAG® car tracker works by installing multiple wireless transmitters all over the different parts of your vehicle. It is the most unique and complete solution in the industry.
Talk to a Speedy Glass technician and see how TAG® tracking system can secure your car.
Find a service centre
3 benefits of TAG® tracking
Prevention of theft

TAG® is known among the security industry, but also among car thieves. The TAG® logo placed on the side of the vehicle is usually a great way to discourage potential thieves.

Track and recover your vehicle

The wireless tracking system of TAG® allows any parts it is installed on to be trackable everywhere in North America. The support service by TAG® is available 24/7.

RFID technology

Radio frequency identification (RFID) devices are installed on your vehicle's parts to mark them as stolen property. This makes stolen parts a lot harder to sell. This is why it is a great deterrent to thieves.
Keep the most essential tool for clearing your windshield as durable and efficient as possible.
Potentially increase your windshield's visibility by up to 34% in difficult weather conditions.
Remove allergens and dust from your vehicle to give yourself the most breathable air quality possible.
TAG® is a trademark used by Belron Canada Inc. pursuant to a license agreement between Belron Canada Inc. and the owner of the aforementioned trademark.