Trailer hitches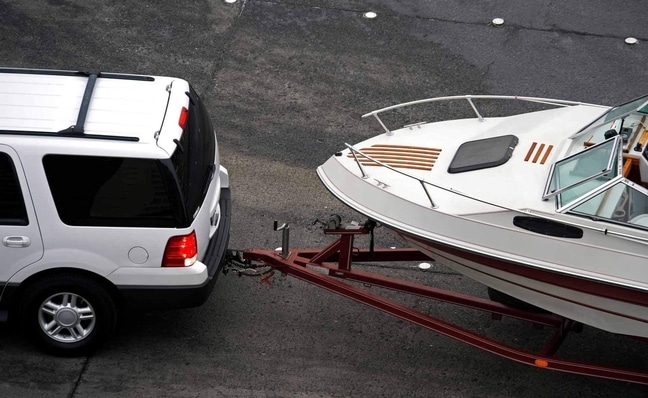 Treat your trailer to the best there is
There are three things you should consider when choosing a trailer hitch: quality, installation, and safety. For expert advice, ask Speedy Glass. We'll gladly help you decide which model fits your needs and vehicle.
Find a service centre
Hitch classes based on towing capacity
Class I
Square, 1¼ in. x 1¼ in., with a maximum capacity of 2,000 lbs
For bike racks, small utility trailers, snowmobiles and motorcycles
Class II
Square, 1 ¼ in. x 1 ¼ in., with a maximum capacity of 3,500 lbs
For tent-trailers, small boats and medium-duty utility trailers
Class III – IV – V
Square, 2 in. x 2 in., with a maximum capacity of 15,000 lbs
For heavy loads, large utility trailers, campers and large boats
Reese®, Hidden Hitch® and Draw-Tite® are registered trademarks used by Belron Canada Inc. pursuant to a license agreement between Belron Canada Inc. and the owner of the aforementioned trademarks.