Side bars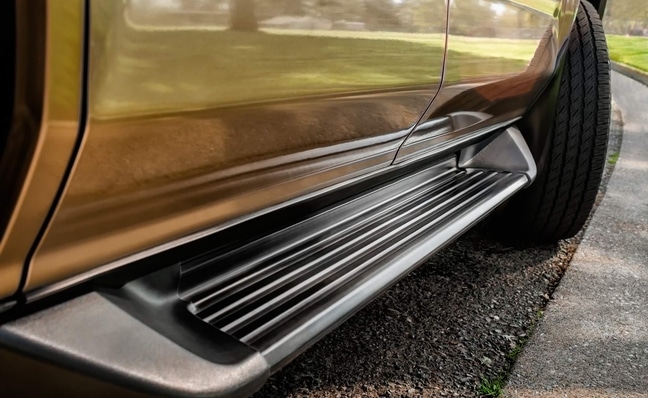 Enhanced convenience with a distinctive look
A safe yet stylish way to get inside your truck! Speedy Glass' side bars are made of robust, anti-slip corrosion-proof stainless steel. Speak with one of our experts today to find the best side bar for your truck model.
Find a service centre
U-Guard® is a trademark used by Belron Canada Inc. pursuant to a license agreement between Belron Canada Inc. and the owner of the aforementioned trademark.