Good habits
Defrosting your windshield with ease during the cold season
Dealing with a full schedule while facing the vagaries of winter is not a mere task. We can all agree that defrosting a car in an arctic cold is a very unpleasant activity, especially when one finds himself in a hurry.
There are however several practical tips and techniques that can help you to prevent damage to your windshield, save time, and win once and for all the battle against frost.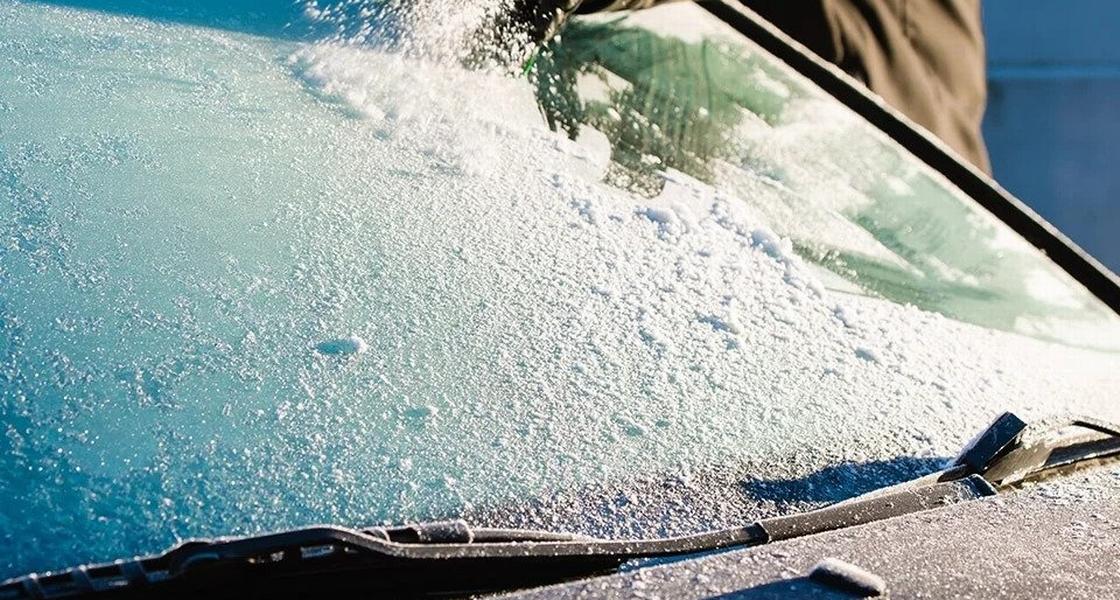 By applying the following recommendations, defrosting your windshield will be much easier :
*Remember: preventing the formation of frost will always be the best way to deal with the cold weather.
The day before precipitation of freezing temperature, cover your windshield with an anti-frost cover or cardboard. The only thing you will need to do is to remove the cover before leaving.
Applying on your windshield a solution of white vinegar (or 90% alcohol) and water with a cloth at the beginning of the winter season will prevent frost from forming. Make sure to respect the dosage of three volumes of vinegar for one volume of water. Keep the mixture and the cloth at proximity to apply the product on a dry windshield every night before excessively cold temperature. If you do not have white vinegar at hand, you can use one half of an onion (or a potato) and rub it on your windshield to create a protective layer against frost.
Create a homemade windshield washer to protect your wiper against frost. To create the solution, mix one-third of 90% alcohol, two-thirds of demineralized water, and a single drop of dishwashing liquid. The usefulness of this composition lies in the properties of each of its ingredients: the demineralized water averts the deposits of lime, the dishwashing liquid keeps the windshield clean while forming a protective layer, and the alcohol reduces the window sensitivity to humidity while increasing their resistance to cold.
Treat the windows of your vehicle with Aquapel®, a water repellent. With this treatment, the ice will stick to the repellent instead of the windows, making it easier to remove. For more information, you can talk to a Speedy Glass expert.
Don't forget your locks: they too can be subject to frost. To prevent your locks from freezing, you can cover them with tape. Another option is to spray lubricant inside the locks every so often during the winter season.
Warm-up your vehicle to facilitate the defrosting process without stepping outside by installing a remote car starter. Speedy Glass offers you, four remote starter models. For more information, read our article "How to choose the right remote starter".
If by mistake you forget to cover your windshield with cardboard or to use the white vinegar mixture and find your car's windows under a layer of thin ice, there is no need to panic: there are alternatives techniques to remove the frost.
My windows are covered with frost: what can i do ?
Create a mixture of salt and water (dosage: one volume of salt for one liter of water) and spray it on the windows. The chemical reaction between sodium chloride and the ice will dissolve the frost, making it easier to remove after. You can use an alternate version of this solution by mixing water and 90% alcohol (dosage: for two volumes of water, add one volume of 90% alcohol).
Purchase a de-icing product in-store and spray it on your windows to facilitate the defrosting process.
The techniques you need to avoid at all cost and why :
Never pour hot water on your windshield! Why? The thermal shock can fracture the glass. This why preventing frost from forming is your best chance of success, especially when you are on a tight schedule. Also, putting water on your windshield will only result in a thicker layer of ice since extremely cold temperatures rapidly disperse heat.
Never blast heated air on your windshield to overheat it. Why? The temperature fluctuation resulting from the collision between cold and hot air can affect the structural integrity of the laminate glass, which is an important component of your windshield.
Never drive your vehicle with a frozen windshield of windows. Without an unobstructed view of your surroundings, there is a risk of putting others and yourself in harm's way only to save a few minutes.
In addition to an emergency kit, Speedy Glass recommends keeping the following items in your car to better face the cold :
A snow brush with a scraper and/or hand scraper.
A can of anti-freeze washer fluid (at least -25 degrees Celsius).
An aerosol defroster.
An anti-frost cover.
If you want to prepare your vehicle for winter by opting for an Aquapel® treatment, use our service center locator to find the one near you.
Start your car from afar — we'll help you find the right one to fit your needs.
Potentially increase your windshield's visibility by up to 34% in difficult weather conditions.
1 Failure to strictly follow these recommendations may result in injury or permanent damage to the windshield in which case Belron Canada (Speedy Glass) will not be held liable in any way.