tips 101
What to do when your windshield sustains damage?
Did you know that your windshield plays a crucial role in your vehicle and its passengers' safety? It holds the airbags and the roof in place in the event of an impact. It is important to inspect it regularly and repair any cracks, even the small ones.
Driving on the roads and highways is risky! Factors such as temperature variations and the spreading of abrasives increase the amount of ice detaching from vehicles and the presence of stones that could hit and damage your windshield while driving.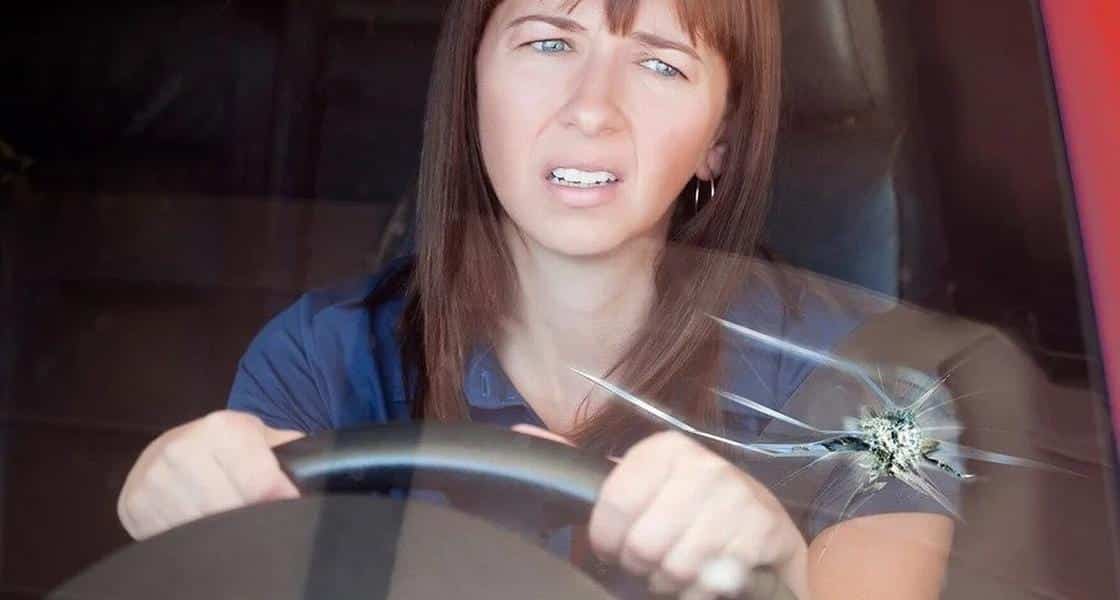 What to do in the event of an impact ?
You are behind the wheel, and suddenly, in a flash, your windshield gets damaged. Here's what to do if this ever happens:
Inspect your windshield for damage and assess the size of the impact.
If the chip is smaller than a $2 coin, avoid bumps and potholes, and slow down when approaching speed bumps to prevent the crack from expanding.
Turn down the heating or air conditioning to minimize thermal shocks that could aggravate the damage.
If one or more significant impacts impair your visibility while driving, stay calm, slow down and pull over. Call a towing service so that your vehicle can be taken directly to a windshield repair service centre such as Speedy Glass.
Make an appointment at a service centre in the days following the incident to have your windshield repaired or replaced.
How to prevent impacts ?
Regularly inspect the state of your windshield and have any impact repaired before cracks appear to avoid making matters worse and having to replace the entire glass.
Before hitting the road, make sure you properly remove any snow and ice from your vehicle. Be wary of snow-covered vehicles as ice patches could fly off and hit your vehicle. It is recommended to change lanes or keep a safe distance. 
On the road, make sure to keep a safe distance from vehicles in front of you, especially trucks carrying materials that could slip and hit your vehicle.
Fortunately, glass damage while driving often creates more fright than real harm since your windshield is designed to protect the vehicle's passengers. Remember: a simple inspection of your windshield and keeping a safe distance from other vehicles can help prevent glass damage. Drive safe!
Our certified experts can restore your windshield to its original strength in an hour.
Our large glass inventory allows us to offer you an appointment quickly.