Expertise
Developing an expertise in windshield repair and window replacement takes time. Through the extensive training of our technicians, the selection of high-quality products and the use of cutting-edge tools, we are able to bring you service that is unparalleled in the industry.
At Speedy Glass, we are committed to providing outstanding service and products that meet the strictest industry standards. Thanks to our network of over 400 certified experts, we're Canada's go-to destination for the repair and replacement of auto glass.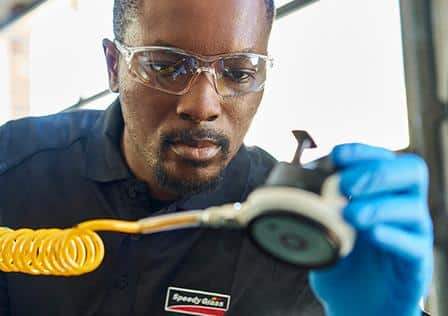 Renowned expertise
Our certified experts are trained according to very strict rules
Your windshield will be restored to its original strength
We respect manufacturers' standards
Our work is guaranteed for life1
Book an appointment
1 Lifetime warranty against installation and manufacturing defects and leaks for as long as the vehicle is registered under your name. This warranty does not cover leakage due to deterioration of the vehicle's bodywork or damage caused by vandalism, theft, natural disaster, unlawful activity or willful act.